Our Blog
Posts for tag: pediatric dentistry
By Pari J. Moazed, DDS
August 14, 2015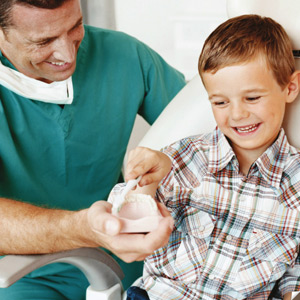 There's really no secret to keeping your child's teeth healthy — good, daily hygiene habits, regular dental visits and early treatment for emerging problems. It's a lot easier for those things to happen if your child feels comfortable with dental care and visiting the dentist. Sadly, that's not always the case: many children develop an unhealthy fear of the dentist because the initial relationship may have been mishandled.
Here, then, are 3 tips that will help you foster a healthy relationship between your child and their dentist.
Visit the dentist before their first birthday. From a health standpoint, dental visits should begin soon after your child's first teeth emerge (erupt) in the mouth. Visiting the dentist by their first birthday also improves the chances they'll develop a sufficient level of comfort with the visits, more so than if you waited a year or two longer.
Choose your dentist with your child's sense of security and comfort in mind. When you're looking for a dentist to care for your child, think of it as looking for a "new member of the family." It's important to find an office environment that's kid-friendly and staff members that work well with children. Some dentists specialize in pediatric dentistry and many general dentists have additional training in working with children. The key is a dental team that has a good, trust-building rapport with children.
Set an example, both in the home and at the dentist. Children learn quite a bit watching what their caregivers say and how they react in potentially stressful situations. If dental care is important to you personally, it's more likely to become important to your child. And when you visit the dentist with your child, be sure to project calm and a sense that it's routine — if you display tenseness or nervousness your child may take that as a sign that visiting the dentist is something to fear.
You want your child to learn that the dentist is their friend who's there to help them. That lesson should begin early with the right dental team — and by making dental care a priority in your own life.
If you would like more information on dental care for your child, please contact us or schedule an appointment for a consultation. You can also learn more about this topic by reading the Dear Doctor magazine article "Taking the Stress out of Dentistry for Kids."
By Pari J. Moazed, DDS
February 13, 2015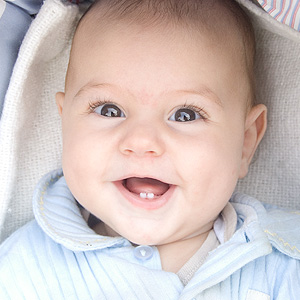 For a lifetime of healthy teeth and gums, it takes a lifetime of personal and professional care. Starting your child's daily hygiene with the first tooth eruption is a must; but you should also consider beginning regular dental visits in their early years, around or before their first birthday.
There's evidence that early dental visits hold a number of benefits that could lead to reduced oral care costs over their lifetime.
Familiarity with professional dental care. Children need to feel comfortable and safe in their surroundings, especially new places. Beginning dental visits early improves the chances your child will view the dentist's office as a regular part of their life. It's especially helpful if the dental professional has training and experience with young children to put them at ease.
Early monitoring for dental disease or other problems. A young child's teeth are highly susceptible to tooth decay. Dental visits that begin early in a child's life increase our chances of detecting any developing dental problems early. In addition to treating decayed teeth, your child may also need preventative actions like sealants or additional fluoride applications to protect teeth if they are at a higher risk for disease. As the child develops, we may also be able to catch early bite problems: with interventional treatment, it may be possible to reduce future orthodontic costs.
Parental help and support. As we discuss your child's dental care with you, we'll be able to provide essential information and training for how to care for their teeth and gums at home. We'll also be able to ease any common concerns you may have, such as thumb sucking or other oral habits, as well as give you sound advice and techniques for dealing with these problems.
As with other areas of childhood development, starting off on the right foot with oral care can make all the difference to their future dental health. The sooner you begin regular dental visits with your toddler, the better their chances for a lifetime of healthy teeth and gums.
If you would like more information on dental care for children, please contact us or schedule an appointment for a consultation. You can also learn more about this topic by reading the Dear Doctor magazine article "Taking the Stress out of Dentistry for Kids."
By Pari J. Moazed, DDS
November 10, 2014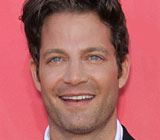 When it comes to dental health, you might say celebrity interior designer and television host Nate Berkus is lucky: Unlike many TV personalities, he didn't need cosmetic dental work to achieve — or maintain — his superstar smile. How did he manage that? Nate credits the preventive dental treatments he received as a youngster.
"I'm grateful for having been given fluoride treatments and sealants as a child. Healthy habits should start at a young age," he told an interviewer from Dear Doctor magazine. We couldn't have said it better — but let's take a moment and examine exactly what these treatments do.
Fluoride treatment — that is, the topical (surface) application of a concentrated fluoride gel to a child's teeth — is a procedure that's often recommended by pediatric dentists. Although tooth enamel is among the hardest substances in nature, fluoride has been shown to make it more resistant to tooth decay. And that means fewer cavities! Studies show that even if you brush regularly and live in an area with fluoridated water, your child could still benefit from the powerful protection of fluoride treatments given at the dental office.
Another potent defense against cavities is dental sealants. Despite your child's best efforts with the toothbrush, it's still possible for decay bacteria to remain in the "pits and fissures" of the teeth — those areas of the molars, for example, which have tiny serrated ridges and valleys where it's easy for bacteria to grow. Dental sealants fill in and protect vulnerable areas from bacterial attack, greatly decreasing the risk that future dental treatment will be required.
Why not take a tip from our favorite celebrity interior designer, and ask about cavity-preventing treatments for your children's teeth? If you would like more information about fluoride treatments or dental sealants, please contact us for a consultation. You can learn more in the Dear Doctor magazine articles "Topical Fluoride" and "Sealants for Children."