Our Blog
Posts for: October, 2016
By Pari J. Moazed, DDS
October 23, 2016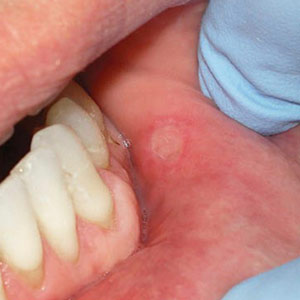 They seemingly pop up out of the blue inside your mouth: tiny sores that are sometimes painful — and always annoying. Then, in about a week to ten days these small, irritating lesions are gone.
They're known as canker sores: the most common break out in the linings of the mouth, including the cheeks, lips, under the tongue or even the back of the throat. Medically known as aphthous ulcers, you'll recognize these round lesions by their yellow-gray center surrounded by a red "halo."
You might feel a tingling sensation a couple of days before an outbreak. Once they appear they usually last a week to ten days; during that time they can cause discomfort especially while eating or drinking.
We don't know fully what causes canker sores, but it's believed they're related to abnormalities in the immune system, the processes in the body that fight infection and disease. High stress or anxiety and certain acidic or spicy foods like citrus fruit or tomato sauce also seem to trigger them.
Most people experience canker sores that range in intensity from slight discomfort to sometimes severe pain. But about 20-25% of people, mostly women, have an acute form known as recurrent aphthous stomatitis (RAS). Thought to be hereditary, RAS produces clusters of ulcers that are almost always painful, and which come and go on a regular basis.
Our main treatment goal with canker sores is to decrease discomfort while the outbreak runs its course and promote rapid healing. There are over-the-counter ointments that often prove effective. For more resistant symptoms we can also prescribe topical or injectable steroids or other medications.
Canker sores are rarely concerning as a significant health issue. You should, however, take an outbreak seriously if it hasn't healed within two weeks, if the outbreaks seem to be increasing in frequency or severity, or you're never without a sore in your mouth. In these cases, we may need to take a tissue sample of the lesion to biopsy for signs of cancer, pre-cancer or some other skin disease.
More than likely, though, the canker sore will be benign albeit annoying. With effective treatment, though, you can get through the outbreak with only a minimal amount of discomfort.
If you would like more information on treating canker sores, please contact us or schedule an appointment for a consultation. You can also learn more about this topic by reading the Dear Doctor magazine article "Mouth Sores."
By Pari J. Moazed, DDS
October 08, 2016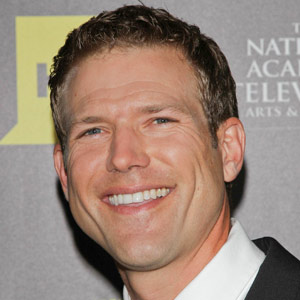 Are bleeding gums something you should be concerned about? Dear Doctor magazine recently posed that question to Dr. Travis Stork, an emergency room physician and host of the syndicated TV show The Doctors. He answered with two questions of his own: "If you started bleeding from your eyeball, would you seek medical attention?" Needless to say, most everyone would. "So," he asked, "why is it that when we bleed all the time when we floss that we think it's no big deal?" As it turns out, that's an excellent question — and one that's often misunderstood.
First of all, let's clarify what we mean by "bleeding all the time." As many as 90 percent of people occasionally experience bleeding gums when they clean their teeth — particularly if they don't do it often, or are just starting a flossing routine. But if your gums bleed regularly when you brush or floss, it almost certainly means there's a problem. Many think bleeding gums is a sign they are brushing too hard; this is possible, but unlikely. It's much more probable that irritated and bleeding gums are a sign of periodontal (gum) disease.
How common is this malady? According to the U.S. Centers for Disease Control, nearly half of all  Americans over age 30 have mild, moderate or severe gum disease — and that number increases to 70.1 percent for those over 65! Periodontal disease can occur when a bacteria-rich biofilm in the mouth (also called plaque) is allowed to build up on tooth and gum surfaces. Plaque causes the gums to become inflamed, as the immune system responds to the bacteria. Eventually, this can cause gum tissue to pull away from the teeth, forming bacteria-filled "pockets" under the gum surface. If left untreated, it can lead to more serious infection, and even tooth loss.
What should you do if your gums bleed regularly when brushing or flossing? The first step is to come in for a thorough examination. In combination with a regular oral exam (and possibly x-rays or other diagnostic tests), a simple (and painless) instrument called a periodontal probe can be used to determine how far any periodontal disease may have progressed. Armed with this information, we can determine the most effective way to fight the battle against gum disease.
Above all, don't wait too long to come in for an exam! As Dr. Stork notes, bleeding gums are "a sign that things aren't quite right." Â If you would like more information about bleeding gums, please contact us or schedule an appointment. You can read more in the Dear Doctor magazine article "Bleeding Gums." You can read the entire interview with Dr. Travis Stork in Dear Doctor magazine.