Our Blog
Posts for: September, 2016
By Pari J. Moazed, DDS
September 23, 2016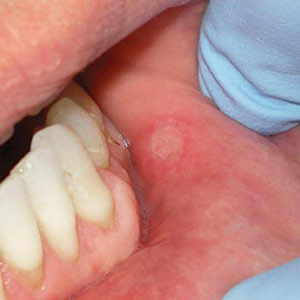 Sometimes it's the little things that can be most annoying. Those occasional small sores that pop up on the inside of your mouth are a case in point. Although in most instances they won't last long and aren't anything to be alarmed about, they can still cause you some discomfort.
These small sores are called aphthous ulcers or more commonly "canker sores." They are breaks in the skin or mucosa, the inner lining of the mouth, and occur most often on the inside cheeks, lips, tongue and occasionally on the soft palate at the back of the throat. They usually appear round with a yellow-gray center and an intensely red outer ring or "halo."
Canker sores often appear during periods of high stress or because of minor trauma, and usually last for a week or two. They often have a tingling pain that can be aggravated when you eat and drink acidic or spicy foods and beverages. About 20 to 25% of people have a form known as recurrent aphthous stomatitis (mouth inflammation) that occurs regularly with multiple sores and heightened pain.
It's possible to manage the discomfort of minor, occasional bouts with a number of over-the-counter products that cover the sore to protect it and boost healing, with some providing a numbing agent for temporary pain relief. For more serious outbreaks we can also prescribe topical steroids in gels or rinses, injections or other medications.
While canker sores don't represent a health danger, there are instances where you should take outbreaks more seriously: if a sore hasn't healed after two weeks; if you've noticed an increase in pain, frequency or duration of outbreaks; or if you're never without a sore. In these cases we may need to biopsy some of the tissue (and possibly run some blood tests) to ensure they're not pre-cancerous or cancerous.
In any event, we can work with you to reduce your symptoms and help the sores heal quickly. This particular "little thing" in life doesn't have to stress you out.
If you would like more information on mouth sores, please contact us or schedule an appointment for a consultation. You can also learn more about this topic by reading the Dear Doctor magazine article "Mouth Sores: Understanding and treating canker sores."
By Pari J. Moazed, DDS
September 08, 2016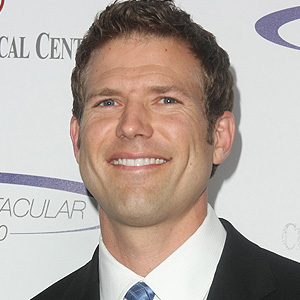 If we could go back in time, we all probably have a few things we wish we could change. Recently, Dr. Travis Stork, emergency room physician and host of the syndicated TV show The Doctors, shared one of his do-over dreams with Dear Doctor magazine: "If I [could have] gone back and told myself as a teenager what to do, I would have worn a mouthguard, not only to protect my teeth but also to help potentially reduce risk of concussion."
What prompted this wish? The fact that as a teenage basketball player, Stork received an elbow to the mouth that caused his two front teeth to be knocked out of place. The teeth were put back in position, but they soon became darker and began to hurt. Eventually, both were successfully restored with dental crowns. Still, it was a painful (and costly) injury — and one that could have been avoided.
You might not realize it, but when it comes to dental injuries, basketball ranks among the riskier sports. Yet it's far from the only one. In fact, according to the American Dental Association (ADA), there are some two dozen others — including baseball, hockey, surfing and bicycling — that carry a heightened risk of dental injury. Whenever you're playing those sports, the ADA recommends you wear a high-quality mouth guard.
Mouthguards have come a long way since they were introduced as protective equipment for boxers in the early 1900's. Today, three different types are widely available: stock "off-the-shelf" types that come in just a few sizes; mouth-formed "boil-and-bite" types that you adapt to the general contours of your mouth; and custom-made high-quality mouthguards that are made just for you at the dental office.
Of all three types, the dentist-made mouthguards are consistently found to be the most comfortable and best-fitting, and the ones that offer your teeth the greatest protection. What's more, recent studies suggest that custom-fabricated mouthguards can provide an additional defense against concussion — in fact, they are twice as effective as the other types. That's why you'll see more and more professional athletes (and plenty of amateurs as well) sporting custom-made mouthguards at games and practices.
"I would have saved myself a lot of dental heartache if I had worn a mouthguard," noted Dr. Stork. So take his advice: Wear a mouthguard whenever you play sports — unless you'd like to meet him (or one of his medical colleagues) in a professional capacity…
If you would like more information about mouthguards, please contact us or schedule an appointment for a consultation. You can read more in the Dear Doctor magazine article "Athletic Mouthguards."